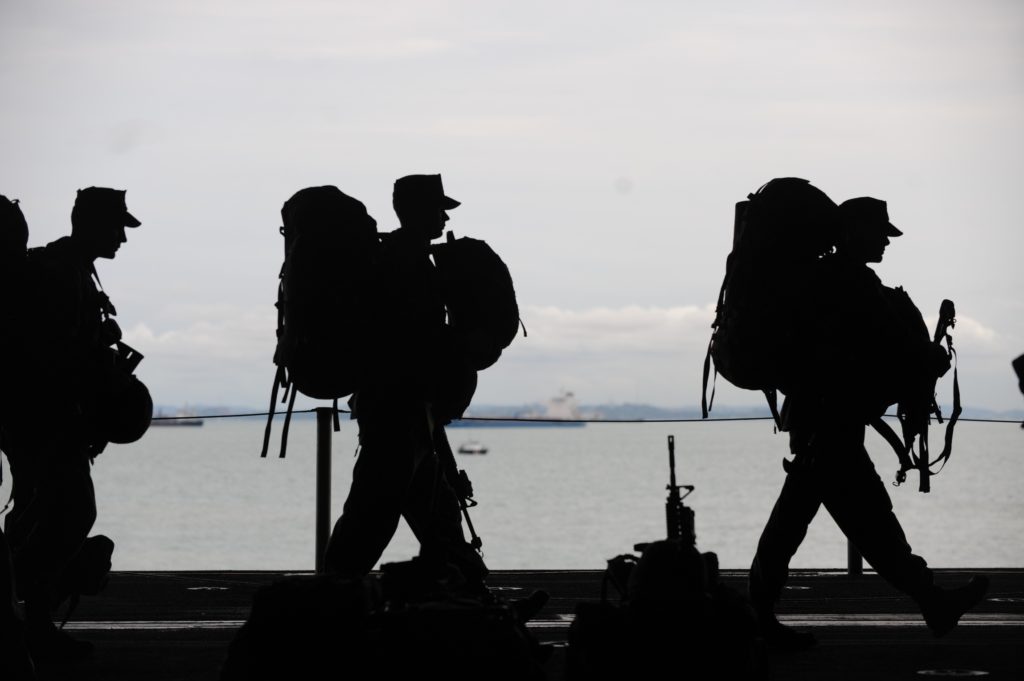 Everyone knows Florida is a paradise for those who've retired, but did you know Florida is also a hotspot for military veterans?
According to the personal finance website, WalletHub, Florida tops the chart for being the best state for military retirees based on economic environment, quality of life, and our personal favorite – healthcare!
It's no surprise that Florida is home to the 3rd largest population of veterans in the nation based on those findings. In fact, more than half of Florida's veteran population is made up of individuals over the age of 40 – early retirement, anyone?
The quality of Florida's VA hospitals may have a big part to do with the large population of veterans.
Many veterans face difficult problems each day such as post-traumatic stress disorder, anxiety, depression, and physical disabilities – all of which can contribute to developing a suicidal mindset. Over  20 veterans are lost each day to suicide, so the more access our veterans have to high-quality medical professionals, the better.
The VA hospitals that help treat veterans in Florida are exceptional and despite varying wait times, patients are very likely to recommend the hospitals after their visit. Florida actually ranked top five in regards to having an accurate and acceptable amount of VA hospitals in relation to number of military veterans in the area – an imperative part of any healthcare system. Overall, Florida state ranked fourth in the nation for having the best health care services available.
Veterans in Florida also do very well when it comes to finding jobs, which is extremely important since  many veterans throughout the nation become homeless and can not meet financial obligations – another risk factor to developing depression and suicidality. Giving veterans preference for federal government jobs in Florida depending on when they were an active military member and their disability status is a great step towards helping the individuals in need. According to a recent survey, 61% of people who are homeless reported suicidal thoughts, while 34% had actually attempted suicide already.
It's no wonder that more and more military veterans are making their way down to Florida!
To find a reviewed and approved healthcare provider in the Florida area, please visit our website.
On FL Top Docs you will find Floridian healthcare providers across most areas of practice / specialties that have been extensively reviewed and approved based on merit. To review our methodology please visit our "Review Process" page. If you have any questions or would like to speak with FL Top Docs, feel free to contact us ([email protected]).
---
---
About Us
FLTopDocs.com is a comprehensive, trusted and exclusive  healthcare resource featuring reviewed and approved Top Doctors and Dentists in the Florida area online in an easy to use format. FL Top Docs only reviews and approves providers based on merit after they have been extensively vetted.
FL Top Docs is a division of USA Top Docs which allows patients to meet providers online before making their appointment.
For more information, e-mail us at [email protected] and/or visit www.FLTopDocs.com.